DaisyDuke101 does not have any songs.

A stringband of two—mandolin master Mike Compton and veteran banjoist/guitarist Joe Newberry—pay homage to pioneering American musicians such as The Monroe Brothers, Robert Johnson and The Carter Family with an artistry unmatched in today's bluegrass world.Both masters of the bedrock instruments of ol
Read More

Missy Raines and the New HipThursday, January 26, 7pmTickets: $10 adv/$12 day of showFood Truck: The Traveling KitchenMissy Raines is the most decorated bass player in the history of the International Bluegrass Music Association - with 7 Bass Player of the Year Awards to her credit. A former memb
Read More
DaisyDuke101 has not liked any videos.
DaisyDuke101 has not liked any posts.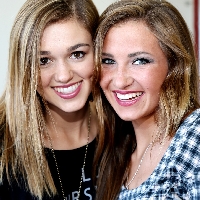 I literally can't even!