1 year ago
147
2
They say that love is a game
Only played by the dumbest of fools
That the feeling's elusive
And what can you do with a ruse?
"Oh. Oh. Ooh, ooh, ohh"
They say that wanting a heart
Is nothing like what people believe
And to give it away
Is something you don't want to need
"Oh. Oh. Ooh, ooh, ohh"
Listen to me
I don't wanna be alone
I'm gonna find someone
I swear the fire will never grow cold
I get scared sometimes
When I see all the connections happening around me
That fate will evade me
That time will betray me
That future I just don't want to see
"Oh. Ooh, ooh, ohh"
Listen to me
I don't wanna be alone
I'm gonna find someone
I swear the fire will never grow cold
Listen to me
I'm not gonna be alone
I'm gonna find someone
I swear the fire will never grow cold
I don't wanna be
I'm not gonna be
I don't wanna be
I'm not gonna be
Lonely anymore
Not gonna be lonely anymore
Don't wanna be lonely anymore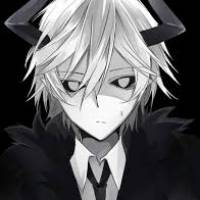 Indianapolis, IN, USA
16 fun and chill love to party hates dramaand ppl who **** with ppls emotions
Followers


34
Following


98
Friends


17
Music 26
Videos 0
Playlists 0
Posts 15
Groups 4
Views 6682
Likes 45
More like this