4 months ago
52
3
Aries sexy traits: a bucket load of confidence.
Taurus sexy traits: they're nerdishly cute.
Gemini sexy traits: they're like elusive butterflies.
Cancer sexy traits: their kind and warm lovers.
Leo sexy traits: their playful and protective nature.
Virgo sexy traits: they can make all of your problems disappear.


Libra sexy traits: their soothing and sexy auro. 
Scorpio sexy traits: they have a natural talent for seduction. 
Sagittarius sexy traits: their happiness is not only contagious but totally hot!
Capricorn sexy traits: be intrigued by these keepers of secrets.
Aquarius sexy traits: they're deliciously nutty.
Pisces sexy traits: they're ministers of love.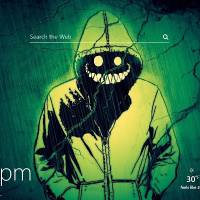 Dickinson, ND, USA
Hey my name is Naomi I I would like to tell you about who I am since you all care about you so f****** much.13 I like Creepypasta I like my hero Academy also i like sweet things. I'm a lesbian and I'm a tomboy i skateboard. also have mental disorders.
Followers


96
Following


105
Friends


69
Music 0
Videos 66
Playlists 0
Posts 103
Groups 0
Views 7948
Likes 155
More like this