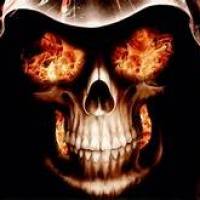 Black as the devil, hot as hell, pure as an angel & sweet as love. and taken by Satan himself. I think I can deceive people. I'm like, the nice, sweet girl when you meet me. And I don't have any bad intentions. But I'm a bad girl too.
Followers


91
Following


135
Friends


87
Music 20
Videos 102
Playlists 0
Posts 398
Groups 7
Views 51990
Likes 266
Peppermint kisses's Music
Peppermint kisses's Videos
Peppermint kisses's Playlists
No playlists.
Peppermint kisses's Posts
Peppermint kisses's Groups